Doula Mastermind Membership
Grow your doula business with monthly video lessons and amazing peer support
Enroll in Course
Eventually, most doulas reach a point where they feel stuck.
Has this been the case for you?
You have so much you want to learn and do but you're already overwhelmed with administrative tasks and not sure how to grow your doula business any further.
If you're like me, you became a doula because you love babies and you love helping people.
Not because you wanted to be buried in paperwork.
That's one of the reasons I started the Doula Mastermind Membership.
As a member of the mastermind, you have access to resources that show you how to manage the day-to-day operations of your business.
From contracts and paperwork to planning and scheduling. I even show you how to go completely paperless in your practice.
But membership doesn't just give you access to my business training materials.
You also get:
On-demand doula training videos so you can learn on your own schedule
Access to the monthly speaker series where you'll learn from industry experts
Worksheets and printables that you can use in your business
Monthly mentoring calls to guide you through your practice
And so much more.
The Mastermind is your one-stop shop for all the resources you need to continue learning and growing in your doula career.
You're not stuck!
Get the training and support you need to organize your business and put focus back on doing what you love.
Your Instructor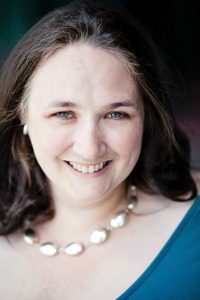 While many things have changed since Robin Elise Weiss Ph.D., MPH, CLC, AdvCD(DONA), LCCE, FACCE began birth work in 1988, (including the invention of the internet), one thing has remained the same - Robin's commitment to support and mentor new birth professionals has remained strong.
Guided by both her personal experience of raising eight children and her successful professional and academic experiences that include a Ph.D. in Public Health, Robin is uniquely qualified to support folks as they grow their businesses and gain the confidence and skills they need to be successful perinatal professionals.
Robin is also an author, an amazing and dynamic trainer of both doulas and educators, and a recognized leader in maternal-infant care. Robin has served and continues to serve in leadership roles in perinatal organizations locally and on the international level.
Robin brings over 30 years of relevant experience that is directly applicable to people new to the perinatal field. Her friends describe her as smart, funny and the person to go to when a real, viable solution is needed because Robin makes things happen.
To learn more about Robin, please read her full bio on her RobinEliseWeiss.com or listen to her podcast at TheBirthGeeks.com
Frequently Asked Questions
When does the course start and finish?
The course starts now and never ends! It is a completely self-paced online course - you decide when you start and when you finish. New content is added every 30 days that you are a member.
How long do I have access to the course?
After enrolling, you have unlimited access to this course for as long as you are a paying member.
How is this membership different from the 100% Doula Business Foundation course
The Doula Mastermind membership brings members new content on a monthly basis. Each month you gain insight into an aspect of being a doula and running a doula business. These lessons are short and can fit easily into a busy doula schedule. The 100% Doula Business Foundation course is for doulas ready for more in-depth lessons on key areas of creating and growing a doula business to work on their own at their own pace.